About Us
New Life Christian Fellowships is a brand new non-denominational church in Chandler, AZ!
Whether you've never been involved in church before, distanced yourself following the pandemic or you've been burned out by bad experiences in the past, Legacy exists for you! No smoke, no lights, and no political agendas. Just come experience God in an authentic way and learn what it means to Love, Live & Lead like Jesus!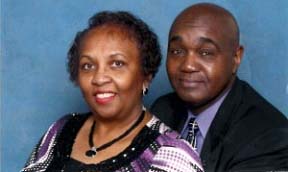 Pastor Blanford
Colvin Blanford Organizing Pastor
Pastor Blanford was born in Dallas, Texas and lived in the San Francisco Bay Area from 1948 to 1970.  He received the Bachelor of Arts degree from San Francisco State College (now San Francisco State University), the Bachelor of Divinity degree from the Berkeley Baptist Divinity School (now the American Baptist Seminary of the West), and the Doctor of Religion degree from the Southern California School of Theology at Claremont California.
Aisosa Ayela-Uwangue
Minister of Operations
Aisosa Ayela-Uwangue is originally from Nigeria and has been serving at New Life since July 2007. An electrical engineer by training, Aisosa is actively involved in the audio visual department of the church.
Aisosa is married to Teresa, and together they have three beautiful daughters: Ivie, Isoken and Imade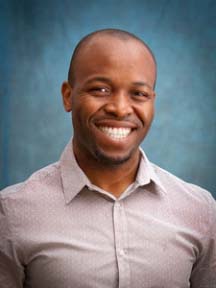 To glorify God, to edify His Church, to advance His Kingdom.
In order to fulfill this Purpose, we dedicate ourselves to reading, studying and following God's Word, to constant prayer for guidance and empowerment, to worship and praise God, to make disciples for Jesus Christ, and to be His servants in the service and liberation of humanity.  We seek that all members  continue to grow to full Christian maturity.
To worship and win, to disciple and send.
At NEW LIFE our vision is to recruit and equip an army of believers who will be empowered by The Holy Spirit to invade the kingdom of Satan in order to set the captives free (physically, mentally, spiritually, morally, racially, economically, totally) so that people of every nation, language, culture, and ethnic group can and will enter the Kingdom of God in order to glorify Him (Matthew 5:14-16), edify His Church (Ephesians 4:11-16), and advance His Kingdom (Matthew 28:18-20)